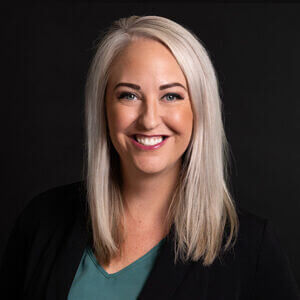 Executive Vice President of Maryland Chamber of Commerce; Executive Director of the Maryland Chamber Foundation
Whitney Harmel is a dedicated philanthropist and volunteer who joined the Maryland Chamber of Commerce in December 2017 as the director of strategic partnerships and was promoted to the role of vice president of membership and development in November 2019. In November 2021, she advanced to executive vice president and was simultaneously named executive director of the Maryland Chamber Foundation.
Her career lends her expertise in small, large, local and international business.
As a sales executive for NAPC, Inc. she handled national business development for a marketing platform and a cybersecurity software solution. She was also integral in launching a new brand and product for NAPC.
Harmel previously served as an associate vice president of business development at Intero Advisory, business development manager at Experis IT and sales supervisor and executive at Advance Business Systems.
She earned her Bachelor of Science in mechanical engineering from Virginia Tech.
"I'm excited to share the Maryland Chamber mission with both new and existing members," Harmel said. "They are the pulse of Maryland's business economy, and I'm ready to work with them to make Maryland stronger for everyone."