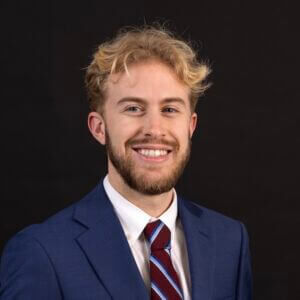 Sawyer Cornelius joined the Maryland Chamber of Commerce as Marketing Coordinator in January 2023. In this role, he assists with all marketing and communications efforts and strategy.
Born and raised on Maryland's Eastern Shore, Sawyer earned his Bachelor of Science in marketing from Salisbury University where he served as an editor for The Flyer student newspaper. He began a professional career in his hometown of Rock Hall by overseeing marketing, communications and branding at Haven Harbour Marina Resorts.
Sawyer enjoys boating, hiking and running, as well as spending time at his family's farm in Kent County. He is a proud member of the Sons of the American Legion, and volunteers annually at the Maryland Boys State program.