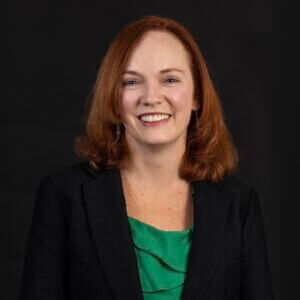 Director of Marketing & Communication
Abbi Ludwig is the Director of Marketing and Communication at the Maryland Chamber of Commerce, where she leads the Chamber's marketing and communications efforts, including strategies designed to engage, understand, support and strengthen Maryland's business community.
Abbi comes to the Maryland Chamber of Commerce after spending six years at Port Discovery Children's Museum in Baltimore, where she was responsible for overseeing and enhancing brand identity, attracting new and returning visitation and expanding marketing and communications efforts designed to champion purposeful play for children and families. Previously, Abbi managed communications efforts for organizations including Montgomery Parks, Delaware Technical Community College Jack F. Owens Campus, and Wicomico County Parks, Recreation and Tourism. She holds Bachelor of Arts Degrees in Mass Communication and in Public Relations from York College of Pennsylvania, and a Master of Arts in Communication from The Johns Hopkins University.
Abbi lives in Baltimore, Maryland with her husband and two dogs, and enjoys paddleboarding, horseback riding, exploring new places and enjoying the outdoors in her spare time.